Trisha Stratford, former Married at First Sight expert, dies aged 72

Trisha Stratford, a neuro-psychotherapist and relationship expert on the first seven seasons of the popular reality television series Married at First Sight Australia, has died aged 72. 
Key points:
Dr Statford's death was confirmed by former colleagues John Aiken and Mel Schilling via Instagram on Monday
It was reported in 2021 that Dr Stratford had been living in New Zealand with her partner Roger
She left Married at First Sight Australia in 2020 after seven seasons
Her death was confirmed on Monday by fellow Married at First Sight (MAFS) relationship expert John Aiken via Instagram. 
It was reported in 2021 that Dr Stratford was living in New Zealand with her partner Roger following the COVID lockdowns in Sydney. 
She had a daughter, Gina, and a granddaughter named Lily. 
"I'm heartbroken and devastated that my friend and dear colleague Trisha has passed away," Mr Aiken wrote.
"We shared an amazing seven seasons of MAFS together. She loved everything New Zealand, relationships, the All Blacks, the Black Caps, French wine and travelling the world.
I'll miss you Tish"
Dr Stratford was originally from New Zealand, and joined Married at First Sight Australia as one of the three relationship experts in 2015. 
She left the show in 2020, ahead of its eighth season.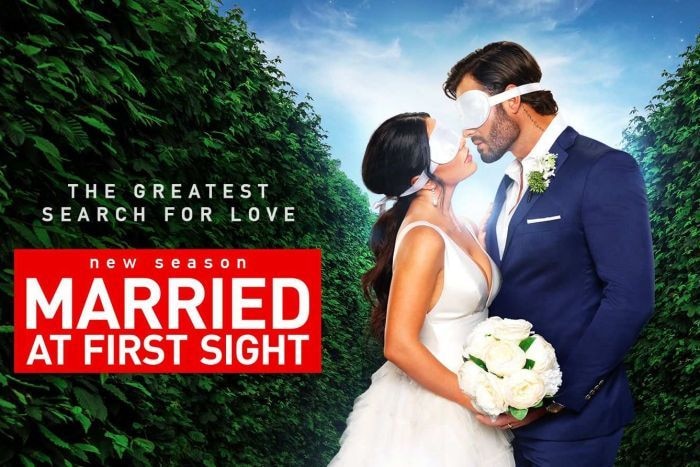 Tributes posted
In a statement, an EndemolShine Australia (the production company behind MAFS Australia) spokesperson said: "We were saddened to learn of the passing of Dr Trisha Stratford. 
"We extend our sincere condolences to her family and loved ones at this sad time."
The reality television series is described as "Australia's most controversial and ground-breaking social experiment" by EndemolShine. 
It involves three "expert matchmakers" who match couples who meet for the first time at a non-legal wedding ceremony, and then participate in a trial marriage during the course of the show. 
Loading Instagram content
Dr Stratford also appeared on Married at First Sight New Zealand. 
Former colleagues 'shocked'  
Mr Aiken spoke on Channel Nine's Today Show on Tuesday morning about Dr Stratford's death, saying the news was a "shock". 
"We are all shocked by it … she was an amazing woman."
He added that Dr Stratford achieved "so much in her life".
"She was a solo mother, a sports journalist … a war correspondent, and then she retrained as a clinical neuro-psychotherapist," he said. 
Fellow relationship expert on MAFS, Melanie Schilling, shared her tribute to Dr Stratford on Instagram after the news broke yesterday. 
"Very sad to hear the news of Dr Trisha Stratford's passing," Ms Schilling said.
"Trisha was a MAFS pioneer, the first person to introduce neuroscience to the experiment, not to mention her illustrious career as a researcher and academic."
Dr Stratford had a PhD in Neuroscience and had originally trained overseas in London and New Zealand. 
read more youtube
website : Joomla.edu.vn
More News Local AU News