Neighbours returns to Australian screens tonight. Here's how to watch it and what to expect from the new episodes

It was a dark day in March 2022 when Fremantle Media announced that after 37 years, they were axing Neighbours.
More than 1.5 million Australians and 3 million Brits tuned into Neighbours' "final episode" which saw superstars Kylie Minogue, Guy Pearce and Jason Donovan reprise their roles.
But all that's in the past because your favourite Neighbours will be returning to television screens tonight.
Here's what you need to know.
Why was Neighbours cancelled?
Britain's Channel 5 announced in February 2022 that it would be dropping Neighbours from its line-up, with the show's producers Fremantle Media unable to secure a replacement broadcaster.
It is understood the British network paid for the majority of the show's production costs.
In a statement on Twitter, the show's producers said financial issues stemming from "the loss of our key broadcast partner in the UK" earlier this year contributed to the show's end.
Why is Neighbours back now?
You can thank the wonders of streaming television for bringing your favourite Neighbours back to life.
Just four months after the series concluded its run, Fremantle Australia confirmed a partnership with Amazon.
The new series will stream on Prime Video in Australia as well as on Amazon Freevee in the US and UK.
But don't worry if you're a broadcast television purist — the new Neighbours will also air on Channel 10 and 10 Peach.
How to watch new episodes of Neighbours in Australia
The first episode of the new series will premiere Monday evening, September 18, at 4:30pm AEST on Channel 10.
It will then have an encore at 6:30pm on 10 Peach.
After this, you can catch new episodes Monday to Friday at 4:30pm on Channel 10, with daily encores at 6:30pm on 10 Peach.
The series will also stream on Prime Video in Australia, as well as in New Zealand, Canada, Ireland and South Africa.
And the revitalised series will premiere on Amazon Freevee in the UK and US.
Who's returning to Neighbours?
A tonne of fan favourites are set to return to Ramsay Street tonight, including:
Alan Fletcher (Dr Karl Kennedy)
Jackie Woodburne (Susan Kennedy)
Annie Jones (Jane Harris)
Ryan Moloney (Jarrod "Toadfish" Rebecchi)
Stefan Dennis (Paul Robinson)
Georgie Stone (Mackenzie Hargreaves)
Rebekah Elmaloglou (Terese Willis)
Tim Kano (Leo Tanaka)
These series regulars will be joined by a host of characters new to the show.
Who will be guest starring?
A number of guest stars have been confirmed already, with pop-ins including Mike Young (Guy Pearce) and the beloved Harold Bishop (Ian Smith).
But the guest star that has people talking is OC starlet Mischa Barton.
Barton starred as Marissa Cooper for three seasons of The OC in the early 2000s before moving on to film roles.
Barton will play mysterious new import Reece Sinclair, who's described as "dynamic and unpredictable", in an "extended guest star" role.
"I'm excited to be part of this iconic show's next chapter, and I am really looking forward to being back in Australia a place I know and love!" Barton said.
"I think the character of Reece is going to be a great role for me to explore and play with."
Barton isn't the only star with both Neighbours and The OC credits to her name. 
Alan Dale, who also appeared on Lost, Ugly Betty and The Young Doctors, played real estate tycoon (and Marissa's eventual step-father) Caleb Nicol on The OC.
What can we expect from the new episodes?
The new episodes of Neighbours will pick up two years after the events of 2022's "final episode".
You can also expect to see some drama around the addition of the Varga-Murphy family with mums Remi (Naomi Rukavina) and Cara (Sara West) and teen sons JJ (Riley Bryant) and Dex (Marley Williams).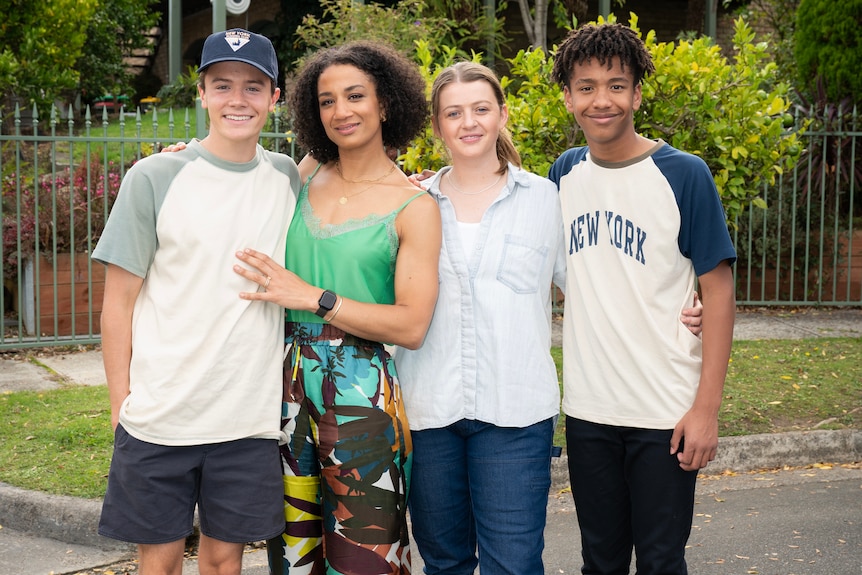 There are promised to be secrets between husband and wife Susan and Karl, as well as a "devastating admission" from Harold.
read more video youtube
website : Joomla.edu.vn
More News Local AU News